Books by Deborah Appleman
Can educators continue to teach troubling but worthwhile texts?
Our current "culture wars" have reshaped the politics of secondary literature instruction. Due to a variety of challenges from both the left and the right—to language or subject matter, to potentially triggering content, or to authors who have been canceled—school reading lists are rapidly shrinking. 
This important volume examines how and why increasing numbers of students, disproportionately youth of color, are being taken from our schools and put into our prisons.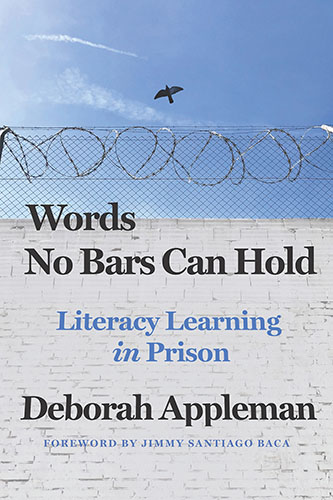 In Words No Bars Can Hold: Literacy Learning in Prison, Deborah Appleman chronicles her work teaching college-level classes at a high security prison for men, most of whom are serving life sentences.
Critical Encounters in Secondary English argues for the importance of multiple critical perspectives and urges teachers to expand their theoretical repertoires.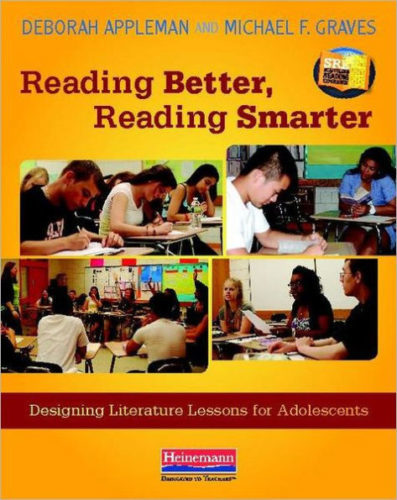 Deborah Appleman and Michael Graves combine the theory and research behind the Scaffolded Reading Experience (SRE) to create this very practical guide showing preservice and inservice teachers how to use this flexible approach to ensuring that each and every student can read, learn from, and enjoy each and every text he or she reads.
Adolescent Literacies: A Handbook of Practice-Based Research
Showcasing cutting-edge findings on adolescent literacy teaching and learning, this unique handbook is grounded in the realities of students' daily lives. It highlights research methods and instructional approaches that capitalize on adolescents' interests, knowledge, and new literacies. Attention is given to how race, gender, language, and other dimensions of identity-along with curriculum and teaching methods-shape youths' literacy development and engagement. The volume explores innovative ways that educators are using a variety of multimodal texts, from textbooks to graphic novels and digital productions. It reviews a range of pedagogical approaches; key topics include collaborative inquiry, argumentation, close reading, and composition..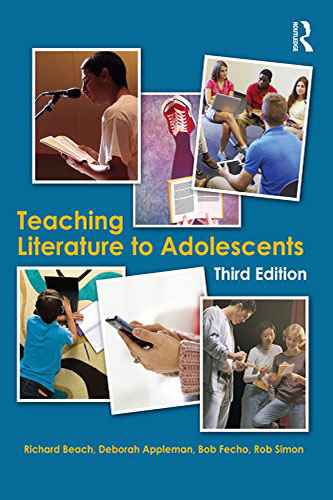 Teaching Literature to Adolescents, 3rd edition
This popular textbook introduces prospective and practicing English teachers to current methods of teaching literature in middle and high school classrooms. It underscores the value of providing students with a range of different critical approaches and tools for interpreting texts and the need to organize literature instruction around topics and issues of interest to them. Throughout the textbook, readers are encouraged to raise and explore inquiry-based questions in response to authentic dilemmas and issues they face in the critical literature classroom. New in this edition, the text shows how these approaches to fostering responses to literature also work as rich tools to address the Common Core English Language Arts Standards.
Uncommon Core: Where the Authors of the Standards Go Wrong About Instruction-and How You Can Get It Right
Uncommon Core puts us on high-alert about some outright dangerous misunderstandings looming around so-called standards-aligned instruction, then shows us how to steer past them, all in service of meeting the real intent of the Common Core. It counters with teaching suggestions that are true to the research and true to our students, including how: Reader-based approaches can complement text-based ones, Prereading activities can help students meet the strategic and conceptual demands of texts, Strategy instruction can result in a careful and critical analysis of text while providing transferable understandings, Inquiry units around essential questions can generate meaningful conversation and higher-order thinking.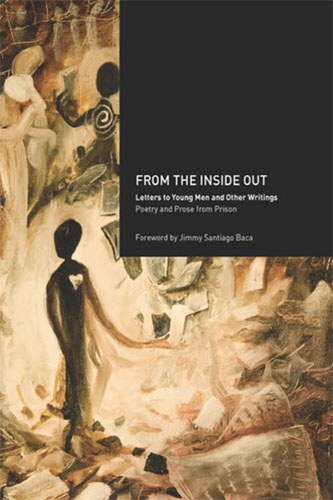 From the Inside Out: Letters to Young Men and Other Writings
This anthology of creative writing, introduced with a foreword by the poet Jimmy Santiago Baca, is a collection by incarcerated writers, many of whom are serving life sentences. Inspired by the desire to reach out to young men who may be in danger of incarceration themselves, the men offer, in the first section of the book, heartfelt letters written to their younger selves, their sons, their nephews, and associates still on the street. The second section of the book includes selections from each writer's portfolio, ranging from short stories and memoir kernels to a wide variety of poetry. The final section of the book includes colored illustrations from two of the writers who are also artists. The book is ideal for use in secondary classrooms and includes the writing assignment that inspired the letters.

All proceeds from the sale of this book will be forwarded to the Restorative Justice Committee at the Minnesota Correctional Facility at Stillwater.
Teaching Literature to Adolescents, 2nd edition
Designed to introduce prospective English teachers to current methods of teaching literature in middle and high school classrooms, this popular textbook explores a variety of innovative approaches that incorporate reading, writing, drama, talk, and media production. Each chapter is organized around specific questions that English educators often hear in working with preservice teachers. The text engages readers in considering the dilemmas and issues facing literature teachers through inquiry-based responses to authentic case narratives. A Companion Website, http://teachingliterature.pbworks.com, provides resources and enrichment activities, inviting teachers to consider important issues in the context of their own current or future classrooms.

New in the second edition: more attention to the use of digital texts from use of online literature to digital storytelling to uses of online discussion and writing tools incorporated throughout • new chapter on teaching young adult literature • new chapter on teaching reading strategies essential to interpreting literature • more references to examples of teaching multicultural literature.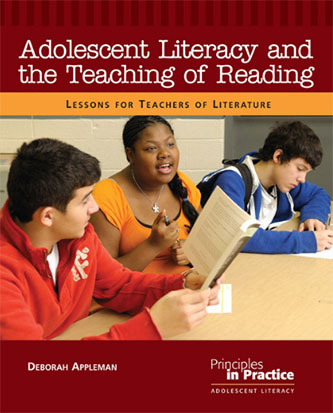 Adolescent Literacy and the Teaching of Reading
Reading is interpreting; interpreting is reading, which is why it's more crucial than ever to ensure that our students are able to make meaning as they read. But do we know how to integrate best practices in reading instruction into our classrooms?

In Adolescent Literacy and the Teaching of Reading: Lessons for Teachers of Literature, Deborah Appleman dismantles the traditional divide between secondary teachers of literature and teachers of reading and offers a variety of practical ways to teach reading within the context of literature classrooms.

As part of NCTE's Principles in Practice imprint, the book draws on research-based understandings emerging from Adolescent Literacy: An NCTE Policy Research Brief, woven together with practical lessons that will enrich the reading experiences of all students.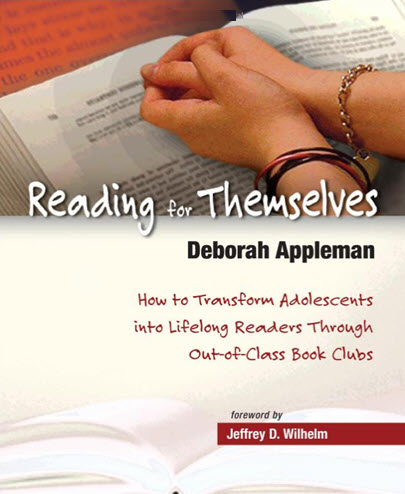 Just as adolescents aren't only students, literate behaviors aren't only for school. Engaging students in reading for pleasure through extramural book clubs can promote both lifelong literacy habits and improved in-school performance. Reading for Themselves shows you how to create and make the most of out-of-class book clubs.

Based on five years of research in urban and suburban schools, Reading for Themselves provides a theoretical rationale for starting out-of-school book clubs and practical strategies for nurturing them. Deborah Appleman shows you how book clubs simultaneously give teenagers a positive reading experience and give you insights about their reading and useful information for instruction.

Reading for Themselves gives you, the teacher, all the tools you need to play the role of facilitator–including book lists and facilitator's tips–in a book club motivated by student choice and interest. As your book club reads on, Appleman is there with ways to help readers negotiate the passage between adolescent and adult literacy, the border between school-sponsored and self-sponsored reading, and the differences in identity between groups from diverse geographical, social, and cultural backgrounds.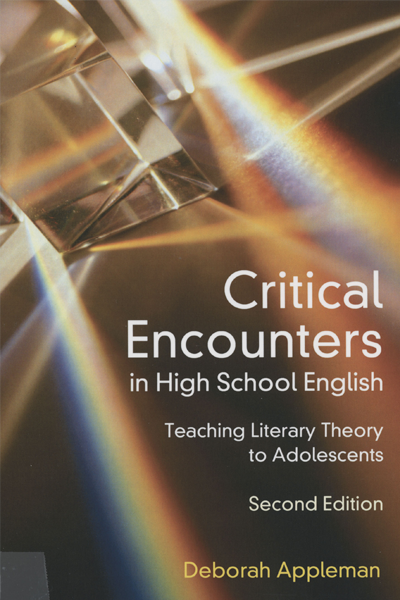 Critical Encounters in High School English
Critical Encounters in High School English challenges current paradigms of literature instruction by making a case for teaching critical theory in high school literature classrooms. It argues for the importance of multiple critical perspectives and urges teachers to expand their theoretical repertoires. Teachers will find actual lessons and strategies for teaching a variety of contemporary literary theories including reader response, feminism, Marxism, and deconstruction.